Glass Whale Illustration
---
It's always a pleasure when I get the chance to work with Glass Whale, a local glassware boutique here in Halifax, Nova Scotia. They needed a memorable illustration that would both capture & combine the spirit of Nova Scotia with elements from the Glass Whale brand. Naturally, one of the first things to come to mind was the Nova Scotian Coat of Arms! It felt like the perfect source of inspiration for a re-imagining!
---
Living on the East Coast of Canada, we have many deeply rooted cultures, but none run deeper than the Mi'kmaq. Being half Mi'kmaq myself, I wanted to create an accurate rendition of the Aboriginal man holding the shield. I found inspiration from a Mi'kmaw Chief that was originally documented in Hezekiah Butterworth's book: Zigzag journeys in Acadia, published in the late 1800's.
---
No. 1
Any worth-while design process starts with a hearty sketch session! After the initial brainstorm, it's helpful for the process if I'm able to present each concept with a series of thumbnail sketches. After some favourites are chosen, it's on to digitizing.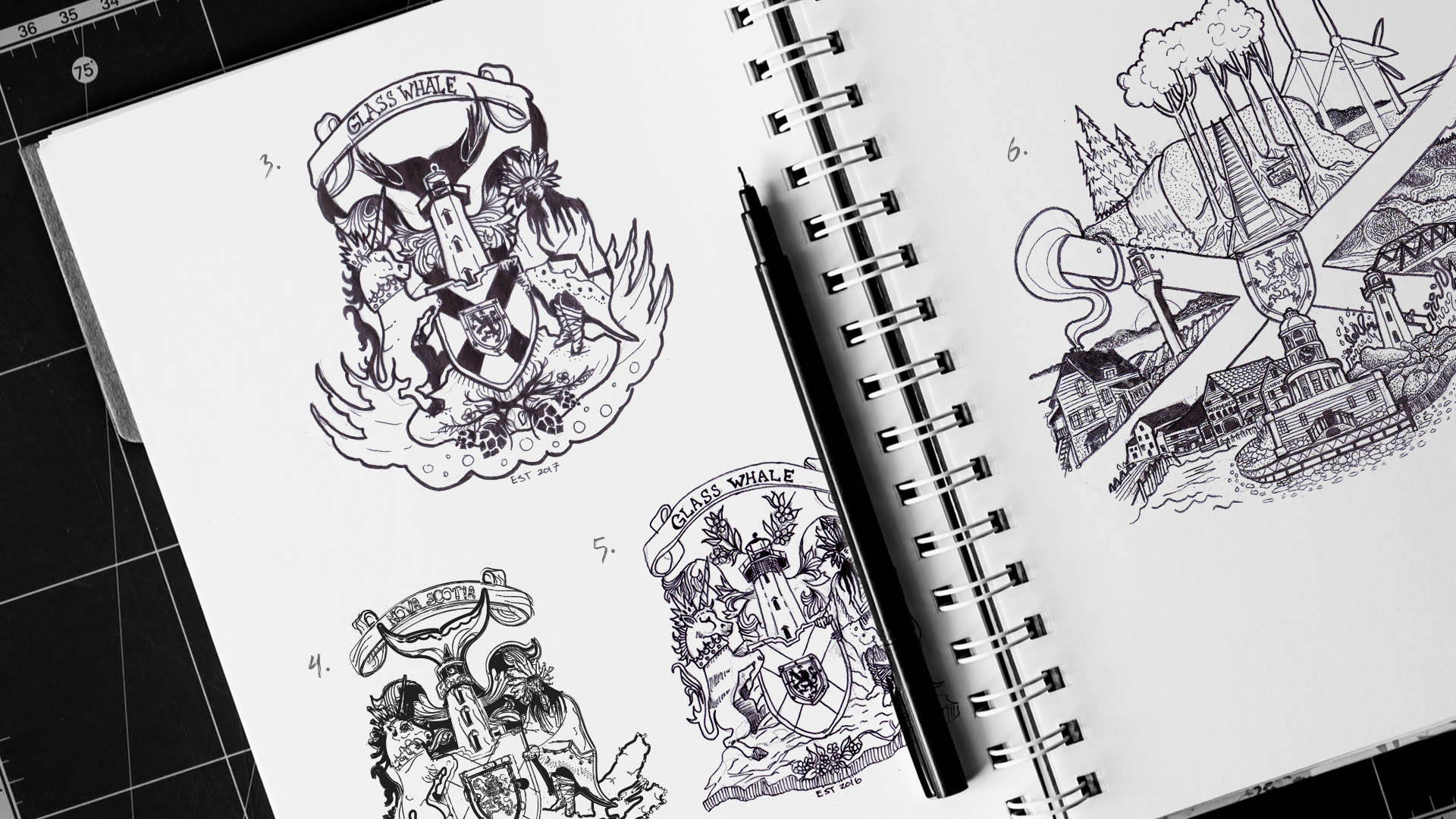 No. 2
Looking at sketches is fun and all all, but the real magic happens when you're able to see a rendition of the fully digitized imagery! All that hard work of weeding through the brainstorms & doodles really pays off by helping offer more focused compositions of the chosen idea.

No. 3
Good design should always have a reason for its rhyme, so the exploration of colour is no different! One of my favourite places to find inspiration for my swatch selection is with the use of Color Psychology. While we all have our own preference of what the best combinations are, it's a proven science that they can affect our mood, if even for a second.
For this particular scheme, I used the Nova Scotian flag as the source of inspiration. The contrasting blue & yellow make for an eye-popping combination that we're used to as Soctians.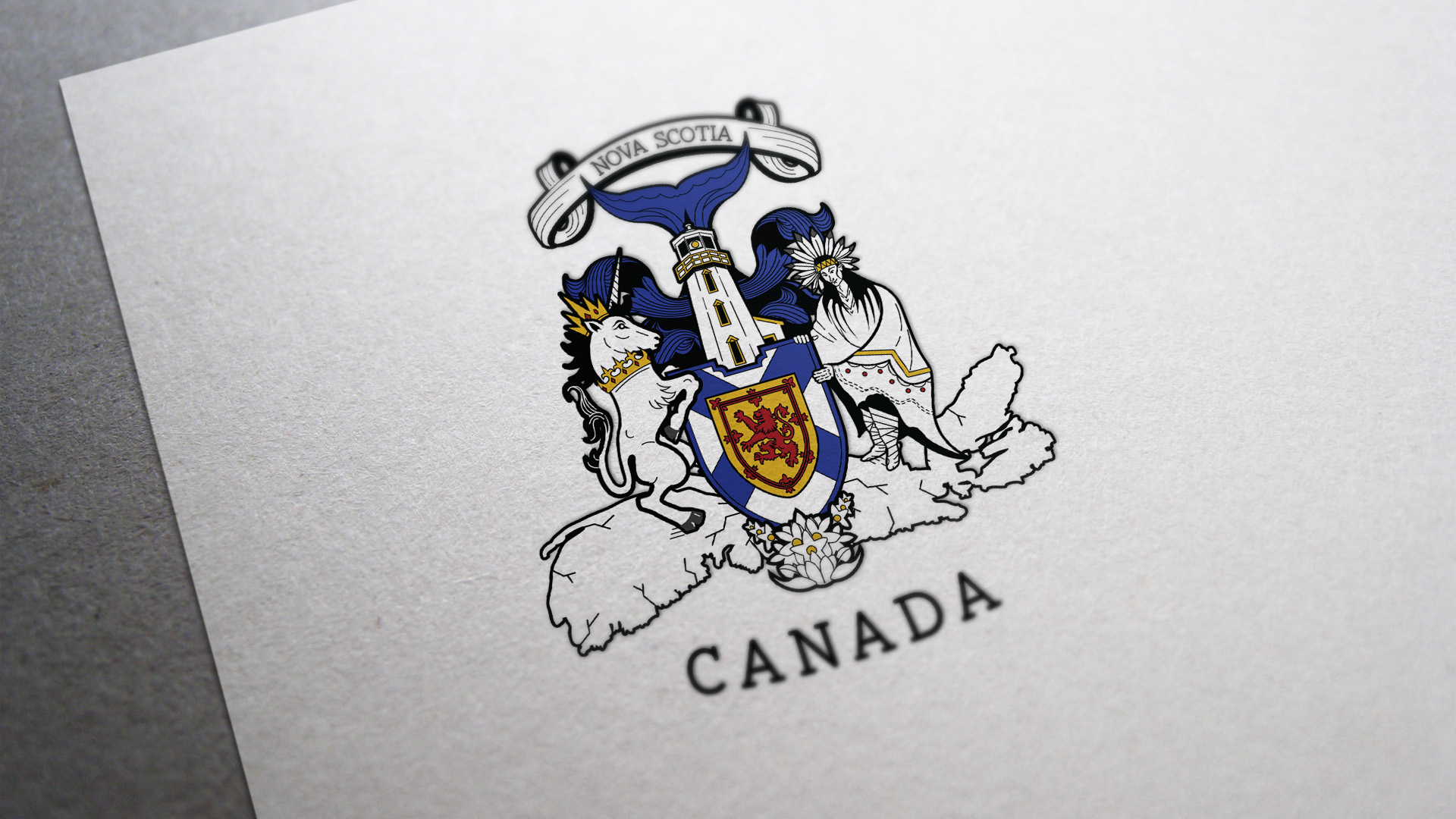 No. 4
One of the final steps used to win your heart over, is with photorealisitic mock-ups! They're the perfect way to see all our hard work in action before actually getting your hands on any physical merch. In this case, a Highball Tumbler.